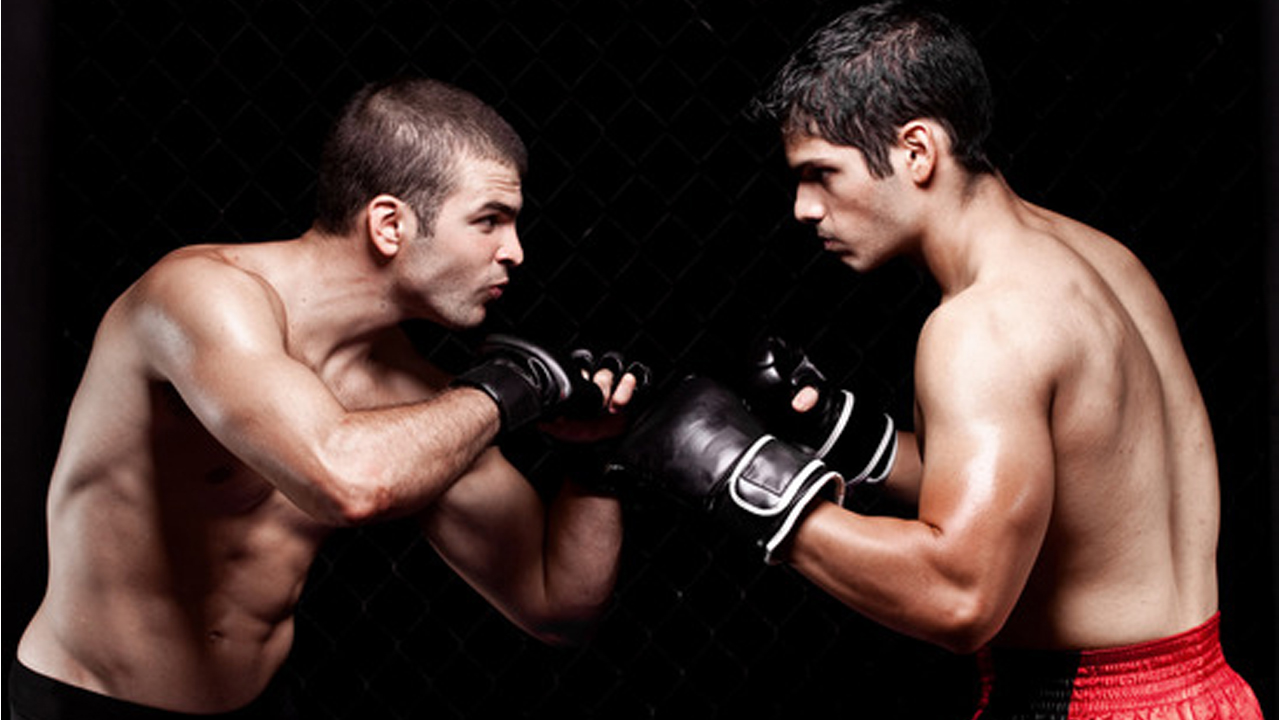 Ladies and gentlemen, boy and girls, please welcome to the ring two of the most popular fat burner supplements in existence, in this the ultimate review showdown of Lipozene Vs. Hydroxycut. If you're considering buying either product I have some refreshing news for you…
You have just stumbled across the few places on the Internet where you going to get a complete "no bullshit" assessment of both products.
"No bullshit" means…
I'm not going to try to convince you to buy either product.
I'm not going to tell you that either of these products – or any weight loss product for that matter – is going to solve all your weight loss and dieting problems.
I'm not pulling any punches – you're gonna get it all; the good, bad, and the ugly.
That's it.
Think you can handle a refreshing burst of honesty?
Excellent. Then let's continue…
Lipozene Vs. Hydroxycut: Some Background Information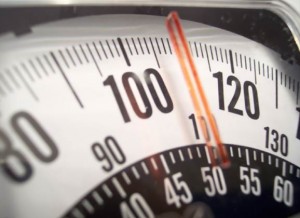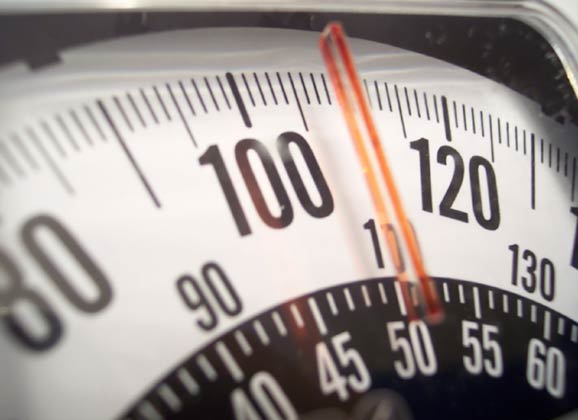 There's a good reason why many people are interested in a Lipozene Vs. Hydroxycut comparison, and it's this…
These are two incredibly well-known brand names when it comes to fat burners supplements.
If you're dieting or having a few pounds to lose, you almost have to have lived under a rock not to have heard of them.
Hydroxycut, the original flagship weight loss product from Muscle Tech (which went bankrupt and was later obtained by Iovate), has been around for just about forever.
Originally it was an ephedra-based product and at one time, was the best selling diet pill in North America.
Lipozene, on the other hand, has been promoted so heavily with television commercials and infomercials that I'd be surprised if there's anyone in North America who hasn't been exposed to their marketing message at least once.
What is Hydroxycut?
Since it's introduction in 2002, there have been SO many different versions of Hydroxycut that I eventually gave up trying to review them all.
There was Hydroxycut, Hydroxycut Hardcore Elite, Hydroxycut Hardcore, Hydroxycut Max for Women and so on… all products that featured formulas that changed almost as often as I change my socks (I change them daily, in case you are wondering).
Despite all the various formula changes over the years, one thing has always remained consistent with the Hydroxycut family of fat burner supplements…
They are super strong, usually containing a shitload of caffeine per serving (in the post ephedra versions of the product).
It's almost always the core ingredient, with a select handful of ingredients playing a supporting role in the products' formula.
In short, a dose of Hydroxycut turns you into the human equivalent of the Looney Tune's Tasmanian devil – which is fine, I guess if your heart can handle it and you like jittering from morning to night.
Me, not so much.
Controversy And Legal Issues
Hydroxycut has faced it's fair share of controversy over the years.
In 2003, the New York Times accused them of burying the results of studies that proved Hydroxycut was ineffective. In that same year, Muscle Tech was sued by Missouri Attorney General Jay Nixon alleging the company did not fully disclose the safety risks of their products and that its claims of being "clinically proven" were false.
That suit was later settled for a $100,000 payout.
Dangers and Side Effects
In addition to the dangers associated with consuming products with super-high doses of caffeine, past versions of have Hydroxycut have included ingredients that cause in liver toxicity.
In fact, in 2009 the FDA advised consumers to avoid taking Hydroxycut because of the dangers of potential liver damage (one person allegedly died from taking the supplement).
The product was completely reformulated before appearing in the marketplace again, with caffeine being the only ingredient remaining from the problematic formulas.
Newer versions of the product have resulted in rare, but sometimes dramatic side effects, like ulcerative colitis and atrial fibrillation.
Hydroxycut Customer Comments, Reviews and Feedback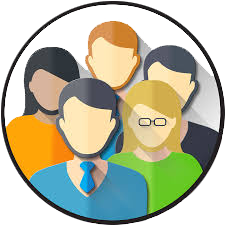 On this site at least, reviews and feedback have been mixed (we have over 200 comments posted for the comments section of Hydroxycut Max, here).
Some folks loved the energy.
Some felt nauseous.
A few felt it had helped them lose weight.
Others insisted it did nothing and that they were ripped off – that Hydroxycut is a scam.
Other weren't sure.
What is Lipozene?
Lipozene is a super simple weight loss product containing one – and only one – ingredient.
That ingredient is glucomannan, or konjac root, which I have reviewed in detail on a previous occasion.
In a nutshell, glucomannan is a simple fiber supplement and it "works" in the way that any fiber does…
… it fills you up without adding calories while contributing to satiety (or the feeling of fullness) and reducing blood sugar levels.
As noted in my review, there is some clinical data to support its effectiveness, but as miracle pill – as it is described in the Lipozene TV commercials and infomercials – it's a dud.
As with most supplements, its effects are subtle at best and requires a calorie-reduced diet to work.
Controversy And Legal Issues
The makers of Lipozene, Obesity Research Institute, LLC has a long history of using questionable tactics behaviour to sell their products.
As a result, they have been on the receiving end of the Federal Trade Commission's wrath (see this press release from 2005), and have had a class action suit filed against them (for claims related to Lipozene).
They routinely use what I call the "free trial scam" (where you sign up to try a product for "free" and then find yourself added to an "autoship" program from which you can't unsubscribe).
The FTC has received well over 300 complaints in regards to the deceptive billing tactics used by Obesity Research Institute, LLC.
The FTC has received well over 300 complaints about deceptive billing practices, and 100's of visitor comments on our own Lipozene review indicate the same thing.
As a result…
Doing business with Obesity Research Institute seems like a pretty dicey proposition, and unless you happen to buy the product from a trusted local retailer, not something I'd be willing to consider.
Dangers and Side Effects
All in all, glucomannan is a pretty safe supplement and is well-tolerated by most people.
It is after all, free of stimulants and contains only one ingredient which is a source of fiber.
However, it may bind with and hinder the absorption of certain nutrients. It's probably a smart plan to use a high quality multi-vitamin when supplementing with Lipozene, and to consume that later in the day, either prior or sometime after you've consumed this supplement.
There also seems some indication that glucomannan pills can occasionally get stuck in the oesophagus and cause a blockage; a clinical study (Clin Toxicol (Phila). 2007;45(1):80-2) indicates that glucomannan-based supplements can pose a hazard for individuals with upper gastrointestinal pathology.
One way to avoid this issue is break open the capsules and sprinkle it over your food or make sure you take with 8 ounces of water.
Lipozene Customer Comments, Reviews and Feedback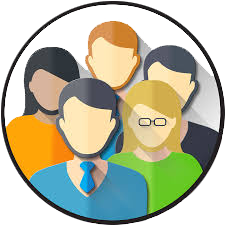 We have over 290 customer reviews in the comments section of our Lipozene review.
A large number of them are in regards to Lipozene's well documented "questionable" billing tactics.
In addition, some people thought Lipozene….
Was very helpful.
Helped them feel full and uninterested in eating.
Resulted in a few pounds of weight loss.
Did nothing at all.
Was a complete scam and ripoff.
Read the reviews yourself and see what you think.
Lipozene Vs. Hydroxycut: The Bottom Line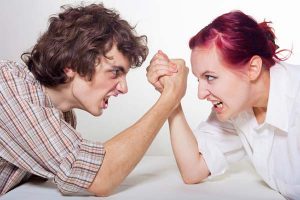 Despite the interest in a comparison between these two products, it's actually difficult to come up with a solid winner for you, and here's why…
It's apples Vs. oranges.
Hydroxycut is a caffeine-loaded stimulant based fat burner.
I can tell you from almost 20 years of being the webmaster of this site that many people find the "energy" provided by products like this to be helpful.
If this is you – if you're looking for artificial energy from a diet product (and your heart is healthy and you have no blood pressure issues), then Hydroxycut is fine. The most recent version we reviewed – Hydroxycut Hardcore Elite – is cheap too; less than $18 at Amazon.com.
Just remember… no diet miracles here. There is nothing special about this product and the formula is far from revolutionary. Any weight you lose is going to come from the usual stuff; diet and exercise.
Yeah, I know. Shitty.
I told you I would be honest with you though, right?
Lipozene on the other hand, contains glucomannan, which is a simple fiber supplement (yes, it does have some practical applications for dieters – see the full review here).
It may help you eat less by helping you feel full and keeping you feeling full for longer.
It will not give you energy.
I'm Ok with you experimenting with glucommanan, but there's really no reason to buy Lipozene.
Why?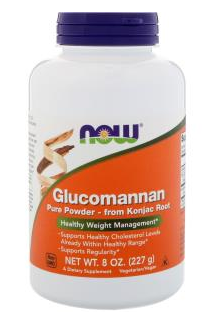 Because inexpensive, generic glucomannan supplements are readily available from reliable retailers.
Why pay more than necessary? Why risk getting added to an autoship program?
Your absolute best bargain is to buy the powdered version of the supplement (not capsules), mix it with water and drink prior to meals.
Some people sprinkle it over their meals.
For example, the Now glucomannan product featured to the left contains about 114 servings or enough for 57 days.
All for $12, or just a tad over $6 per month.
Not too bad.
At that price, it might be worth experimenting with—especially for the "convenience factor"—but that has to be your call.
Just don't spend big dollars on Lipozene or their marketing hype… there's no reason to do so.
Lipozene and Hydroxycut Together?
Thinking of mixing Hydroxycut and lipozene? Well, normally stacking two weight loss supplements together is not a good idea because of the stimulants they contain, but because lipozene is a fiber supplement and doesn't contain any stimulants, there's really no reason why you couldn't stack Hydroxycut with glucomannan if you wanted.
Other Comparisons?
If you liked this Lipozene vs Hydroxycut showdown, let me know in the comments if there's another one you'd like to see. Maybe Slimquick vs Hydroxycut? Or Hydroxycut vs Relacore? Some different combo of pills for weight loss?
Just leave a comment. 🙂
Please… Like & Share!
Hey. So.
If you liked my NO BS matchup of Lipozene Vs. Hydroxycut, it would be awesome if you could click on one of the floating share-thingy buttons on this page and help spread the word.
I`d really appreciate it! Thank you!