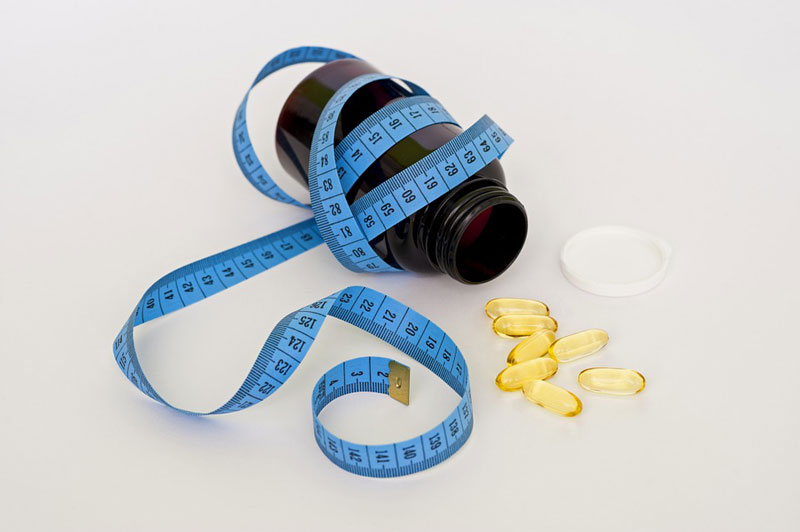 *Last Updated: Jan 1, 2019
On a quest for the best fat burners of 2018 or 2019? Or the fastest working diet pills? Or a list of good diet pills to lose weight fast? Or natural weight loss products that work?
If so, I have a recommendation for you.
If you want, you can skip all this stuff and scroll to the end of article and check out my recommendation now. However, I do suggest taking a quick moment to skim this article though so you understand why I'm recommending it. It's kinda important 🙂 ).
No Bullsh*t
Today's recommendation comes without the typical bullsh*t you'll normally find when searching for the most effective diet pills or supplements.
You know, the "you'll lose 10 lbs. in 30 days" type of bullsh*t.
In fact, I don't make recommendations for fat burning supplements very often, because well…
Most of them deliver subtle results at best. The real key to weight loss is calorie consumption. If you continue to over consume calories, well…
There's nothing I, or any belly fat burner can do for you.
Yeah.
I know.
Honesty.
You won't find it too often on sites reviewing weight products.
Why Make a Recommendation Then?
Good question.
After 19 years of managing this web site (holy crap! 19 years!), writing 100's of reviews and reading 1,000's of comments from our readers, it's clear that despite the fact that most fat burners don't ever measure up to their advertising claims, many people still find them helpful.
Why? Well…
A properly formulated weight loss product will give you a boost of energy, suppress your appetite slightly, help balance your blood sugar levels, provide mental focus and sometimes even more (if you're interested I've wrapped up these points and more in the video just below).
As a result, I've come to the conclusion that it's a disservice not to make a recommendation to you… especially if doing so leads to the purchase of some over-priced bogus product.

Best Recommended Diet Pills: Criteria I Don't Use
There are only three criteria I am using for selecting today's top rated weight loss pill. Before I tell you what they are, let me tell you what I do NOT use…
Testimonials: Complete and total bullshit. A retailer can purchase testimonials from a number of places online, or delete negative ones to create an artificially positive feedback profile, or simply make them up. Testimonials can have some value in some cases, but almost never when it comes to weight loss supplements sold online. In short, since you can't verify them, they mean nothing. Solution? Ignore.
Re-Order rates: Also bullshit. No company in its right mind would make this info public and even if it did, how would you it's not completely fabricated? Unless they were audited by a credible third party, you wouldn't.
Safety Record: Yep bullshit, once again. Safety record as reported by whom? The supplement retailers themselves? How likely are they to make public the fact that their clients are experiencing negative side effects with their products? In order for a safety record to mean something when reported by a retailer, it would have be overseen by some sort of regulatory agency. There isn't one.
Patented Ingredients in Formula: Again, bullshit. Patented ingredients are not "proven to work", although that is the misconception retailers like to capitalize on. A patent is a legal "instrument" only. You do not need to prove something works in order to patent it (yes, really!)
Best Loss Weight Products: Criteria I Use
So what criteria am I using to make this recommendation to you…
Credible company: Are these products produced by a real, verifiable company with a proven track record? I won't recommend products sold by "fly by night" supplements that avoid accountability to consumers by hiding their identity and operating only online.
Credible formula: Is formula decent? Pretty straight forward here… if the formula sucks, I won't recommend it.
REAL Money back guarantee: I say "real" here, because most companies appear to support their products with a money back guarantee. It's only when you try to get your money back that you find out how little these guarantees actually mean. A REAL money back guarantee should be a good faith demonstration of a company's confidence in their products, not a tool used to tip the balance in favor of a purchase and then ignored later. And in my opinion, a good guarantee is one of the most important factors in making a product recommendation, because it completely removes ALL your risk from a purchase. And that's the way it should be.
Drum Roll Please: Best Fat Burners 2018 / 2019
Here is my #1 pick for the 2018 / 2019 best fat burning supplement for men OR women…
#1 Legion Athletics' Phoenix Fat Burner
Why am I making this recommendation?
While Legion Athletics is a credible company and this product's formula is certainly well-thought out, it's the money back guarantee that has got me so excited.
It's the best I've seen in almost 20 years.
The guarantee: If you don't like the product, you can keep it.
No shit.
Just let the folks at Legion know you're unhappy and they'll refund your money.
No, no need to go through the hassle of sending the empty bottle / remaining product back.
Just ask for a refund.
Simple as that!
Wow!
Talk about awesome!
What you need to know: This guarantee is valid on your first purchase of a single first bottle, and only for 90 days from the date of purchase.
This is fair.
If you buy 5 bottles and decide after the first that you're not happy, it's reasonable for Legion to ask for the remaining 4 bottles back so they can resell them.
It's also unreasonable to come back and buy a second or third bottle later and expect a refund on that purchase. You can't really claim to be "unsatisfied" if you re-order the product again.
That makes sense, right?
Product details: Retails for $35. Contains a full 30-day supply.
Where to order: Click here to order direct from Legion Athletics.
Your Comments
If you've used Legion's Phoenix fat burner and would like to share your comments, please leave them below. Both I and my readers would really appreciate it!