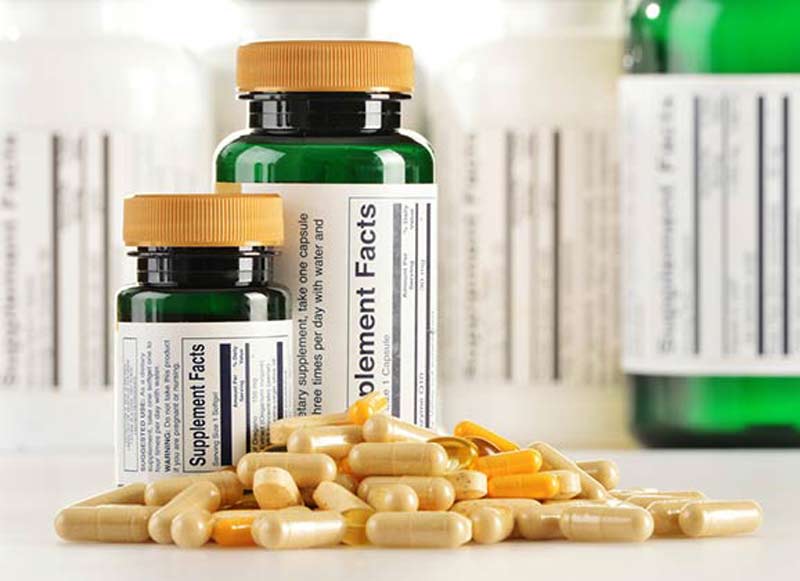 Fat burners – also called diet pills or OTC (over the counter) weight loss pills or fat loss supplements – are some of the most popular selling nutritional supplements on the market.
And why wouldn't they be?
Losing weight is hard work.
And it takes time.
These products make claims of fast, effortless weight loss.
That's pretty appealing.
Why would you sweat your ass off at the gym and eat tuna and salad all day like a sucker when you can pop a fat burner?
Well, as I'm sure you have guessed by now, it's not that simple.
So in this article, I'm going to answer 26 of the most common questions I've received over the almost 20 years I've been running this site.
Here they are, in no particular order (click the link to read the answer)…
1. Can Fat Burners Cause Kidney Damage?
Yes, although it's relatively rare.
More often than not, this is a result of contaminated products.
This means the product contains undisclosed drugs or other chemicals that can cause serious side effects or interact with your medications or other supplements.
They may also cause you to fail a drug test.
Products for weight loss, bodybuilding and sexual enhancement are the most likely to be affected.
The FDA publishes a list of tainted weight loss products, but they can only test and report on a tiny percentage of supplements available.
How to Avoid Contaminated Weight Loss Supplements
Stay away from sketchy looking products sold on online and marketplaces that accept anyone as a retailer (i.e., Amazon). If you don't recognise the brand name or can't also find it listed at places like Wal-Mart, Wal-Greens, BodyBuilding.com, iHerb.com or your local supplement shop, give it a miss.
Stay away from sketchy looking products sold on online marketplaces that accept anyone as a retailer (i.e., Amazon).
2. Can Fat Burners Make You Gain Weight?
Yes.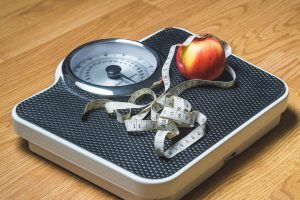 This weight gain isn't a result of the products themselves, but the false sense of security the products sometimes provide.
Some people see taking a fat burner as a license to eat whatever they want, under the mistaken impression that the weight loss supplement will "protect" them from gaining weight by somehow nullifying the extra calories consumed.
Nothing could be farther than the truth, so the weight piles on.
As an example…
A friend of mine gained a ton of weight while trying a carb blocker – he figured the product would allow him to "double down" on the carbs and ate them with wild abandon.
Guess what happened?
Yep. The carb blocker's effect was marginal at best, so my friend gained a ton of weight.
He ended up giving up in disgust.
3. Will Fat Burners Cause Muscle Loss?
Nope.
Extreme caloric restriction and dieting can cause muscle loss.
But fat burners themselves do not have anywhere near the potency to cause muscle loss on their own.
4. Are Burners Worth It?
If you asked me that question 20 years ago, I'd probably have said no.
Today, after running this site for almost 20 years and reading 1,000's of reader comments, I'd say…
It depends.
My feeling is that they are for many people, but not for the reasons that you might think. This video will explain…

5. Can Fat Burners Cause Headaches?
Yes.
Potent herbal extracts – and the combination of them – can have all sorts of side effects, including headaches.
Headaches are also a sign of caffeine withdrawal.
Since may OTC diet pills contain a TON of caffeine, it's not uncommon to experience headaches after finishing a product.
If you experience ongoing headaches with any product, you should stop taking it immediately.
6. Can Fat Burners Affect Your Liver?
Yes, but the risk is low.
This may be a result of contamination with prescription drugs (as discussed in question #1 above), but not always. For example, recent evidence suggests concentrated green tea extracts can pose a potential risk to your liver.
Sometimes, it's the combination of herbal extracts in the product that cause the problem or its a relatively new herbal extra for which very little human clinical study data exists that is the issue.

7. Will Fat Burners Get Rid of Belly Fat?
Spot reduction – the targeting of weight loss to a certain problem body area – is a myth, whether you're talking exercises or supplements.
The body doesn't work that way.
So while your belly might be the location of the majority of fat on your body, and while you may lose inches here as a result of the combination of diet, exercise and a diet pill, there's no way to target fat loss here…
Either by doing a specific exercise or taking a weight loss product.
8. What Fat Burners Do Bodybuilders Use?
It's normal to assume that bodybuilders – with their impressive physiques and single figure body fat percentages – have access to powerful fat burning drugs that the rest of us can only dream about.
And while the highest level elite bodybuilders may experiment with thyroid drugs or take clenbuterol or ephedrine, the vast majority of the weight they shed is done the old fashioned way – with the strict attention to diet, insane willpower, tons of cardio and carbohydrate restriction.
Most of the bodybuilders I know who use fat burners in the final stages of their preparation before a show don't do so because they feel they have any significant effect on their weight loss efforts – that's entirely addressed by their diet and exercise regimen.
Instead, they take them for the energy boost they provide… when their regimens are gruelling and their calories (and carbohydrates) are cut way back, they are very literally dragging their asses and struggling through workouts.
The extra boost provided by a caffeine-infused weight loss pill is very much appreciated.
9. What Fat Burners do Fitness Models Use?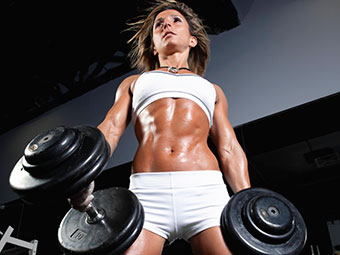 How do some women fitness models get such magnificent physiques? It must be some underground fat burner they've got access to, right?
Or they're privy to pharmaceutical or nutritional shortcuts and "hacks" that allow them to obtain results others dream about with minimal effort.
Nope.
It's good old hard work.
Exercise and strict attention to diet.
Every meal is planned, and every calorie is accounted for… except for an occasional cheat meal.
Sure, some of the highest level professionals might play around with steroids, clenbuterol, ephedrine, and thyroid hormones, and this helps… a little. But there is no "underground" magic pill that only those "in the know" use. No miraculous shortcuts.
If you see anyone saying there is, it's not true… someone is just trying to make a dollar from you.
10. What fat burners are banned or illegal?
It really depends on where you happen to be on the planet since independent countries have their own laws in regards nutritional supplements. Clenbuterol, ephedrine, and drugs that mess with your thyroid hormones are the most common.
11. What Fat Burners Can a Diabetic Take?
This a question best directed to a physician.
That said, fat burners that do not contain a ton of caffeine and have minimal effects on blood sugar levels may be OK for you.
These include things like conjugated linoleic acid (CLA), glucomannan, green tea, Meratrim and forslean.
Be sure to check with your doctor before experimenting though.
12 What Fat Burners are Safe while Breastfeeding?
This is another question best directed to your doctor. However…
You can completely eliminate any thermogenic aid that contains a ton of caffeine right off the bat. Also be sure to avoid any sketchy products manufactured in Asia by companies you've never heard of since these are the most likely to be contaminated (with steroids, prescriptions drugs and nasty chemicals).
On the other hand, weight loss supplements like conjugated linoleic acid (CLA), glucomannan, green tea, Meratrim and forslean are probably fine, but double check with your doctor.
13. Are Fat Burners a Waste of Money?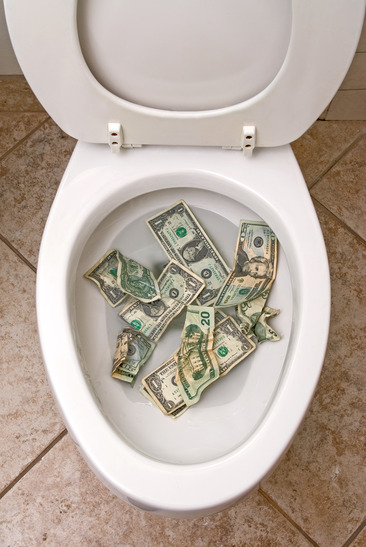 That depends entirely on your expectations.
If you're looking for something that will allow you to eat whatever you want and still lose weight, they definitely are… there's nothing on this planet that will accomplish, whether we're talking about nutritional supplements or prescription drugs.
On the other hand, if you're looking for something that will give you a bit of a boost, suppress your appetite a bit and balance your blood sugar, then maybe a fat burner isn't a waste of money… unless you're paying an outrageous amount of money for it, of course.
14. Are Fat Burners Diuretics?
Not necessarily.
Some may contain natural diuretics (dandelion root extract and juniper are common ingredients for this), but many do not.
Most contain caffeine though, and it's assumed that caffeine is a potent diuretic.
It is not. It has a mild diuretic effect, and won't increase the risk of dehydration.
15. Are Fat Burners just Caffeine?
It really depends on the product you're talking about.
Most weight loss supplements contain at least a handful of ingredients in their respective formulas.
And well-formulated products definitely deliver value far beyond their caffeine content.
However, many fat burners aren't particularly well formulated (the ingredients in the formula are either not particularly helpful or not included at a dose strong enough to deliver any effect), and as a result, it may only be the caffeine element of the formula that actually provides any value.
16. Are Fat Burners and Pre-Workouts the Same?
No, even though they both contain large amounts of caffeine and may share a handful of other ingredients.
Caffeine elevates the metabolism (so it has weight loss benefits) and may suppress the appetite somewhat. It also provides energy, increases reaction time and boosts athletic performance.
So it's a natural fit for both types of products.
But other ingredients common to pre-workouts (arginine, citrulline, creatine, beta alanine etc.) provide no value in a weight loss supplement. Nor do blood sugar moderators, appetite suppressants and diuretics provide any value to a pre-workout supplement.
17. Are Fat Burners without Caffeine any Good?
If by "any good" you mean, "do they have any effect?", then the answer is yes they do.
Stimulant free fat burners like glucomannan, alpha lipoic acid, conjugated linoleic acid, Meratrim, forskolin (Forslean), 7-Keto DHEA and capsaicin all have proven weight loss effects.
Of course, since they aren't stimulants, you won't actually "feel" anything when you take them, which often leads to the perception that they're not as effective.
This is not always the case.
18. Will fat burners cause me to fail a drug test?
Most fat burners will not.
However, weight loss supplements are among those most commonly contaminated with illegal drugs (which often include steroids), which means it's possible, especially if you buy "no-name" brand supplements over the Internet.
As a result, you can test positive for a drug you never knowingly took.
You can reduce the risk of this happening by only buying brand name products from reputable retailers. A good rule of thumb to follow is this; if you can't find it offline in Wal Mart, GNC, Walgreens, or your local supplement shop, don't buy it online. It could come from anywhere and contain anything.
If you can't find it offline in Wal Mart, GNC, Walgreens, or your local supplement shop, don't buy it online. It could come from anywhere.
19. Will fat burners reduce my breast size?
Since breasts contain a large amount of fatty tissue this is a reasonable question.
However, fat burners are nowhere near effective enough to reduce the size of your breasts.
If you combine a fat burner with exercise and a smart diet, then it's quite possible your breasts will reduce in size, but that's a result of the calorie restriction, not the fat burner.
20. Are Fat Burners Regulated?
In most countries, fat burners are considered nutritional supplements. That means there is seldom any rigorous oversight for them, and retailers can get away with making all sorts of outrageous and completely unsupported statements about their benefits.
In many countries, there are government agencies charged with protecting the best interests of consumers. However, they are usually under-staffed and under-funded, and simply don't have the resources necessary to police both the offline and online world effectively.
As such, it's very much a "buyer beware" situation.
Prescription diet pills (like Phentermine or Orlistat/Xenical) are regulated like every other drug, of course.
21. Can I Die From a Taking a Fat Burner? Can Fat Burners Kill Me?
It's extremely unlikely, but it does happen.
Death is most likely to happen from taking a product contaminated with prescription drugs and steroids – that may interact with the medications prescribed to you.
As I noted earlier…
A good rule of thumb to follow is this; if you can't find it offline in Wal Mart, GNC, Walgreens, or your local supplement shop, don't buy it online. It could come from anywhere and contain anything.
22. What do Fat Burners do?
This video explains it nicely…

23. What's the Best Fat Burner for Women?
Supplement retailers will tell you that women's' bodies are different than men's (duh!) and as a result, they need a special product formulated for their specific needs if they want to lose weight successfully.
This product usually boasts a large pink label with a loopy font, contains 20% less product than the competitor's unisex product, is less potent, and commands a 20% premium in price.
But guess what?
It's bullshit, ladies.
It's nonsense. It's marketing.
Yes, everyone knows men and women have different bodies, and yes women face additional challenges at certain times of the month, but the fundamentals of weight loss are the same for both sexes.
If you consume fewer calories than you expend, you will lose weight.
If you consume more calories than you expend, you will gain weight.
Go check out some clinical trials for weight loss supplements or pharmaceuticals.
Men and women are almost always both included in the same treatment group and the control group.
If there were considerable differences in the way men and women lost weight, this wouldn't make sense.
Fact is, there isn't.
Bottom line.
Fat burners designed for women are a marketing ploy. There's no reason to choose one over any unisex product; in fact, unisex products usually offer better value.
Women's fat burners may contain a few woman-focused ingredients, but they are almost always included at a dosage too low to provide value.
24. What are common fat burner side effects?
This video outlines them in detail…

25. What fat burners do you recommend?
I am currently recommending Legion Athletics' Phoenix.
It's a quality, well-formulated product, but it's not a miracle pill.
Such a thing does not exist.
What I really like about Phoenix is that the first purchase of your first bottle offers a killer money back guarantee.
Just tell them you are not satisfied, and they will return your money.
No questions asked.
No returning the half-empty bottle.
And no bullshit.
What I really like about Phoenix is that the first purchase of your first bottle offers a killer money back guarantee.
26. What's the best fat burner?
It's the one currently being sold to you.
The one in the magazine ad. The one at the top of the "unbiased reviews" site.
It is always better than anything else.
OK, I'll be frank.
There is no best fat burner.
It's total bullshit.
It's all marketing.
While I am not arguing that a fat burner cannot have beneficial effects, or that these effects might include elevating the metabolism, suppressing your appetite or balancing your blood sugar, the ingredients that do this are not a secret.
All good products contain them.
In other words, most weight loss supplements aren't that different from one another despite the testimonials, the doctor recommendations, or the thumbs up from the bro with the 6-pack on YouTube.
In my opinion, what makes a fat burner the "best" is the commitment the retailer makes to you, the prospective customer.
Most of the weight loss supplement industry sees a vast overweight population as a financial opportunity. A marketing opportunity. Sheep to be fleeced. Their primary interest to separate you from your money first, and deliver value second.
In my opinion, any product that removes the risk of purchase by offering a genuine, customer-focused money back guarantee (like Legion Athletic's Phoenix) is the "best."
It's best not because it claims to offer miracles.
It's best because it is a real-life demonstration of the company's faith in the effectiveness of its products.
It's the best because such a guarantee almost certainly ensures the retailer is not making ridiculous claims about their product.
How can they, if all you have to do is ask for a refund if you aren't satisfied?
Do YOU Have a Question We Haven't Covered?
So. Hey.
Did we miss anything?
Any question that you want answered?
Hit us up by using the comments field below.
Oh, and if you don't mind, would you mind hitting that floaty-thing and sharing this page on your favorite social media platform? Be much obliged. Thanks! 🙂