NanoSLIM Review & Information: Does NanoSLIM Work?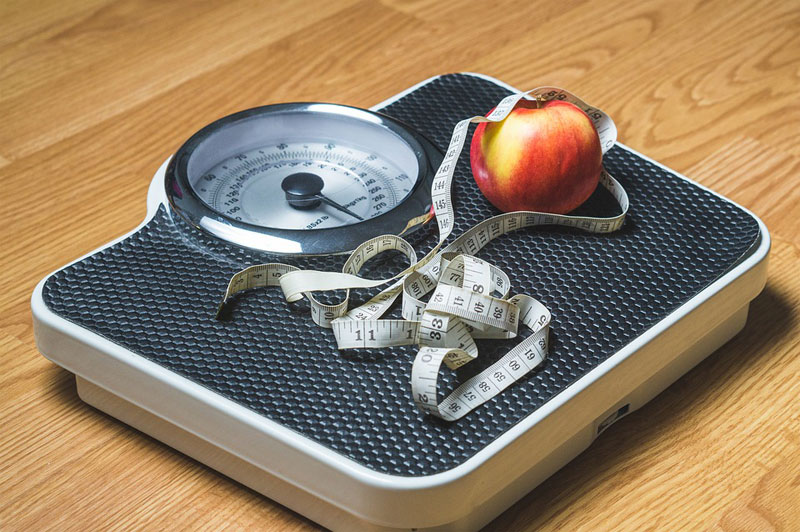 NanoSlim is advertised as the "world's smallest weight loss solution." NanoSlim offers the convenience of a single daily dose — all wrapped up in an impossibly small, impossibly potent, nano-engineered "micro-tablet."
The official web site proudly displays the endorsement of Lisa Pomranky, MD in a prominent position on the home page (the good doctor has been paid for her comments, as noted on the web page).
Clinical Study
A "clinical study" is referenced to support the advertising claims, but the journal it appears in is not.
As a result, I'm assuming this is an "in-house" study, which means it is somewhat suspect (because of the inherent conflict of interest) and does not meet the burden of proof as required by the scientific community (in my search of PubMed and other online databases, I could not locate the study they were referencing).
NanoSlim Ingredient Profile
However, that's not to say Nano Slim doesn't contain some worthwhile ingredients. Here's what you can find in it…
1. Lagerstroemia speciosa (also known as "Banaba"):
Standardized for corosolic acid, this is probably the most interesting (and promising) ingredient in the NanoSlim formula. Traditionally, Banaba was used as a natural cure for diabetes in the Philippines.
To date, several credible studies validate Banaba's ability to lower blood glucose levels, therefore providing some benefit to those with non-insulin dependent diabetes, as well as overweight or obese individuals. (Diabetes Res Clin Pract. 2006 Aug;73(2):174-7. Epub 2006 Mar 23 , J Ethnopharmacol. 2003 Jul;87(1):115-7 , J Nutr. 2001 Sep;131(9):2242-7)
There's also some early preliminary evidence to suggest another chemical component of Banaba (called valoneaic acid dilactone) may be a potent alpha-amylase inhibitor (Yakugaku Zasshi. 2003 Jul;123(7):599-605.) Amylase is the enzyme required for the proper break-down of carbohydrates into glucose.
If Banaba were indeed an effective amylase inhibitor, it would also give it "carb blocking" properties as well.
2. Cha' de Bugre extract:
Common to fat burners such as "Brazilian Slim" (reviewed here!) there is currently no clinical evidence that Cha' de Bugre provides any benefits for weight loss. There are some anecdotal reports, however, that suggest it may have mild appetite suppressing qualities.
3. Green Coffee Bean Extract:
It appears this weight loss supplement may inhibit weight gain by impeding fat absorption and the activation of fat metabolism in the liver.
The problem?
The study (BMC Comp Alt Med, 2006,6:9) determining this effect was performed on mice.
As of this time, there are no studies validating green coffee extract's weight loss effects on humans (the one that was used to justify its appearance on the Dr. Oz show a few years back was retracted).
There's also some early evidence to suggest green coffee extract reduces blood pressure in hypertensive rats and humans (Clin Exp Hypertens. 2006 Jul;28(5):439-49).
4. Fucus vesiculosus (also known as bladderwrack, or brown algae):
Because of its iodine content, bladderwrack often finds its way into weight loss products. That's because iodine is used by the thyroid gland to make the various thyroid hormones necessary for optimal performance. Low or sluggish thyroid performance can lead to low energy levels or overweight.
Of course, iodine supplementation is only helpful if you actually have low levels of thyroid hormone, and are not overweight for other more common reasons — like the over consumption of calories and a sedentary lifestyle (incidentally, over-consumption of iodine can actually pose a health risk).
Despite this, research showing bladderwrack to be an effective weight loss supplement is "dodgy" at best. I couldn't find any clinical trials validating its effectiveness in my research, for instance. More research definitely needs to be done to verify its effectiveness.
There's some talk that it may be helpful for inhibiting alpha-glucosidase, an important carbohydrate-metabolising enzyme, but I haven't seen any human-based peer-reviewed published data to validate this assumption.
Some studies suggest bladderwrack may also exert anti-estrogenic effects on pre-menopausal women.
Ingredients Summary
Clearly, the major benefits of NanoSlim lie with its Banaba leaf extract component.
And frankly, NanoSlim is not the first product to make big claims as a result of Banaba leaf's promise. Accelis (reviewed here) sports a very similar ingredient profile and makes much the same claims.
Personally, I'd like to see more studies performed on Banaba leaf, and, as someone who experiences hypoglycemia, I'd be interested to experiment with it myself. Whether I'd experiment with Nano Slim is a different story altogether.
It may indeed offer some benefit — especially to those who suffer from some sort of blood sugar imbalance, but I'd caution against expecting miraculous results. Coupled with a sensible diet and exercise program, NanoSlim (and other corosolic acid based products) may provide some benefit. Without such a program in place, don't expect much.