Diet patches don't work. There's no evidence that Zvelt Diet Patch might be an exception to this rule. 'Nuff said.
Read More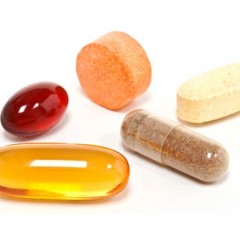 Zoeta does not appear to be available for sale any longer. I expect that it's been discontinued.
Read More
Diet patches, according to the heaps of spam flooding into my mailbox, are a dieter's dream. Whether you're a man or a women, throw on a diet patch—on your tummy, arm, or thigh—and watch the weight melt away, no matter what you eat. Best of all, you don't even need to worry about remembering to take your pills on a regular basis. That's right… your one-a-day patch eliminates this worry. Easy, convenient,...
Read More
Dermalin and other transdermal cutting gels, as they are known, have caused quite a stir on late night television infomercials lately. Not surprising, as they offer pretty amazing results without a whole lot of work. There are many such products, but the most popular include the aforementioned Dermalin, Cutting Gel, Tummy Flattening Gel, Remi Slimming System, Epidril, Ripping Gel, Ab Solutions, Ab-Fx, Lipo Burn… among others....
Read More