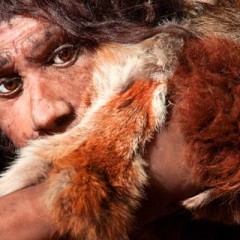 Want to know more about the Paleo diet? It's as popular as ever today, and you won't have to hunt and kill your meals like our ancestors did. Click for our review and recommendation!
Read More
Although the South Beach Diet has been causing quite a stir recently, it's really not anything new… unless you happen to be Rip Van Winkle, and have been sleeping for the last 20 years-straight though the whole "low carb" craze! The South Beach diet is simply a slightly modified, somewhat more "friendy" version of the popular Atkins diet. And although author Dr. Arthur Agatston's first words...
Read More
With Body Rx, Dr. Scott Connelly enters the weight loss arena with a pretty decent diet offering. Dr. Connelly is the main man behind Met-Rx, a highly successful sport and weight loss supplement company recognized for their quality formulations. Let me get to fundamentals of the Body Rx diet plan… 1. No calorie counting. Sounds odd, doesn't it? After all, calorie counting is something you expect to do on any diet. But...
Read More
The Atkins Diet Review: Introduction Mention the Atkins Diet, and there's almost no doubt you'll generate some controversy, even now. To some, the Atkins Diet is the best thing that ever happened to them, and to dieting in general. Others see the Atkins diet as dangerous and impractical. The mere mention of the implementation of this diet throws them into convulsions (the comments following this review will give you can...
Read More
The Zone Diet, the popular diet by Barry Sears, is also commonly referred to as the 40/30/30 diet. "40/30/30" refers to the proportion of each food group in the diet. In this case, 40% of daily caloric intake comes from carbohydrates, 30% comes from protein, and 30% from friendly fats. The Zone Diet is all about getting into that mysterious place Sears calls "the zone." What the heck is "The Zone?"...
Read More
I review a lot of nutrition, fitness and weight loss books and e-books on Ultimatefatburner.com. Some are good, some are so-so, and once in a very great while, one comes a long that is exceptionally well done. Lewis Wolk's A To Z Fitness' Total Body MakeOver is one of those few products that make me sit and go… "Wow! This is great stuff." What Lewis has done with this publication is brought the collective...
Read More