Want 5 Weight Loss Supplements that Actually Work?
Are you paying $30, $40, $50, $60 and even $70 per month or more for average-quality, under-dosed weight loss supplements that just don't work?
Are you tired of watching both your credit card balance and your weight increase?
Well, you'll be happy to hear this…
There are fat burners and weight loss supplements you can experiment with for cheap.
Like, real cheap.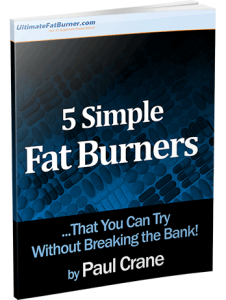 I'm talking for as little as $0.17 per day.
Yes, you heard that right; 17 cents.
Less than one fifth of the cost of a bad cup of coffee.
And best of all, every single one of these supplements is backed by clinical evidence – real peer reviewed, published studies. In other words, they work!
I've banged these together in a quick reading, super easy to understand ebook (more like an e-booklet, really) and made it available to you for download.
So…
Tired of paying BIG money for little results?
That ends now.
Download the Report: Get Weight Loss Supplements that ACTUALLY Work!
My new report, "5 Simple Fat Burners… That You Can Try Without Breaking the Bank!" is a free – for the time being at least – "no fluff" publication that shows how you can easily keep more of your "green", while experimenting with weight loss supplements that actually work.
Just enter your information below to access!
[ninja-inline id=10920]