About Us
Since 1999, UltimateFatBurner.com has been one of the few sites on the Net dedicated to bringing you unbiased and science-based reviews of all your favorite (and not so favorite) diet, weight loss and sport supplements. Unbiased, of course, means we're not owned by a supplement company or affiliated with anyone in particular.
We do our own thing, because it's the right thing to do.
Unlike our competitors, our mandate is not the sale of supplements (although we are fans of many of the better products, and of supplementation in the correct circumstances) but the education of our visitor… you! In other words…
We're here to level the playing field… to give you a fighting chance! With UltimatefatBurner.com bookmarked, there's no need to worry that you will fall victim to the outrageous and unsubstantiated claims made by many supplement retailers and manufacturers.
While you're thinking about it, we urge you to bookmark us (just hit "Ctrl-D"), subscribe to our newsletter, tell your friends about us… and then sit back and enjoy the ride while we save you money!
Who we are…
Paul Crane: Author, Founder, Webmaster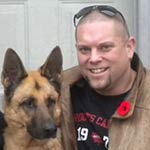 Paul began UltimateFatBurner.com in 1998, after watching a late night infomercial for a weight loss "miracle pill."
A dedicated weight lifter with a passion for both sports and weight loss supplements, Paul has built UltimateFatBurner.com into one of the largest and most respected supplement review sites on the Net.
Other passions include Japanese motorcycles and Internet marketing (Paul served as Site Build It! Product Manager for SiteSell.com from 2000-2006 and is also the founder and CEO of Local Text Marketers, a Canadian based SMS mobile marketing company. Paul lives in the near Brighton, Ontario, Canada with his two German Shepherds, Nika and Sheba (RIP Lainey) and his long suffering girlfriend, Marilyn.
Elissa Lowe: Author, Blogger, Scientific & Technical Advisor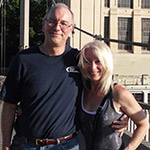 Elissa's credentials are impressive, and we're thrilled to have her on board! She's a former research associate with the University of California at Davis, and the author/co-author of over a dozen articles published in scientific journals (yes, you can find Elissa on PubMed!).
Elissa is currently a freelance writer and researcher. She brings her multidisciplinary education and training to her writing on bodybuilding nutrition and supplements.
Thanks to Elissa, UltimateFatBurner.com now features a glossary, a section on Functional Foods, a daily-updated blog and an extensive section on Body Building reviews. She's a frequent contributor to our vitamins and minerals section, too.
Sumita Singh: Contributing Author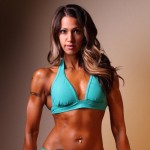 Sumi Singh is an experienced group fitness instructor, personal trainer, fitness model, and mom to daughter Shaila. She is also an ISSA Certified Sports Nutrition Specialist, instructs yoga (certified through the Aerobics and Fitness Association of America), and is a certified personal trainer with the International Fitness Professionals Association.
She has her own fitness blog at ShailaFitness.com, and is the author of the post-pregnancy weight loss "bible", "Stay at Home Strong."
She has a Bachelor's degree in Biology from Tufts University and a Masters in Environmental Management from Duke University. Sumi is very passionate about body building and strength training, and enjoys working with clients to find the barriers to their fitness challenges and works to eliminate them. A life-long weight-training addict, some of her most proud fitness accomplishments include: losing all the baby weight just eight weeks after a C-section; bench pressing her own body weight; and placing in her age class in several 5 Ks.
Sumi will be trying and reviewing products, as well as writing fitness and supplement-related articles.
I will absolutely not buy another diet/fat-burner without going to your website now. Yours is the only one so far in my research that is not tied to selling products at the expense of the consumer.

Thank you for helping out we "poor" consumers and pointing us in the right direction to get some value for our money and efforts. I recommend your website to anyone interested in diet or fat-burning products as an honest voice in the wilderness of pill-pushers.

Sherry (smarti AT olivermcmillan.com)
Whilst searching about diet pills and related matters, I was becoming increasingly frustrated at the complete lack of viable information, and the "push" of whatever drug that website was selling. There was no real 'honesty' in any of it.

THEN I FOUND YOUR SITE!

I am, by nature, extremely cynical of most things on the net, and I am thoroughly impressed with what I have seen so far. THANK YOU for the blatant honesty, it's a refreshing change, and I know a few pills I will most definitely be passing by. I recommend this site to any and all who want serious comparison and debate on anything diet related.

Joliene (kolobstar AT gmail.com)