Chrysin Review: Does Chrysin Work As An Estrogen Blocker?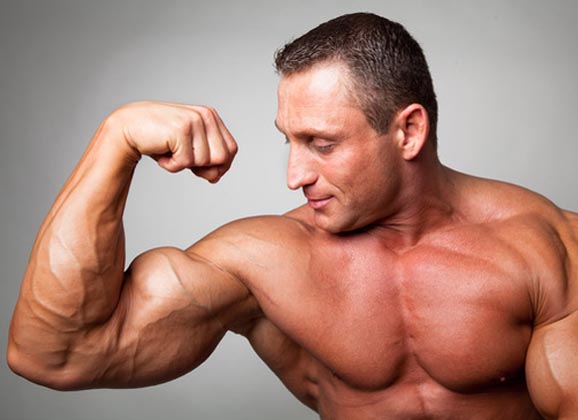 "Our bodies naturally convert some amounts of testosterone into estrogen (aromatization), a process which accelerates as testosterone levels go up. Chrysin works by minimizing this conversion! Chrysin is the "anti-aromatization" if you will. This is great news for those who want to enhance their muscle building ability!"
Great news? About chrysin? Ummmm, no…not really.
Chrysin and Testosterone
Chrysin was originally touted as a supplement that could raise testosterone levels in men, due to its ability to inhibit aromatase activity. "Aromatase" is the common name for the enzyme that converts testosterone to estrogen.
Excess estrogen in men has two consequences:
a) it can produce undesirable symptoms, such as gynecomastia (a.k.a. "gyno" or "bitch tits");
… and…
b) it can act on the hypothalamic-pituitary axis (HPTA), to reduce natural testosterone production (a phenomenon known as "feedback inhibition"). Prescription aromatase inhibitors such as anastrozole are used for limiting gyno during steroid cycles, but have also been shown to be effective for increasing testosterone in men, when used as a stand alone therapy.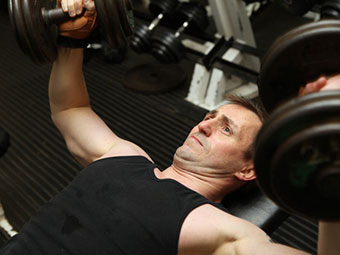 Drugs like anastrozole, however, are expensive and have the potential for side effects. This explains the appeal of a compound such as chrysin, which is "natural," readily available, and non-toxic.
There's only one problem: chrysin doesn't work as claimed—something that most experienced bodybuilders have known for several years.
So why review it? There are two reasons:
The above quote is from a dated fact sheet posted by a major bodybuilding supplement retailer. But it has never been removed or updated, so it can easily mislead people. It's not the only example either. A Google search, for example, turned up a number of equally positive reports and advertisements. Chrysin supplements are still being sold, after all, and not everyone is familiar with the facts.
Chrysin is a classic "case study" of how the supplement industry can go beyond what the science actually shows for marketing purposes. It's a cautionary tale that applies to evaluating the claims for new (and existing) supplements. All too often, people see the words "studies have shown," and fail to ask the right questions before opening their wallets.
So let's take a stroll down memory lane, and see what lessons chrysin has to teach us.
What is Chrysin?
Chemically, chrysin is 5,7-dihydroxyflavone—a naturally occurring, polyphenolic compound found in a number of plants, honey, and propolis (the resinous "glue" bees use for hive construction).
You may be familiar with the term "polyphenol," which is a generic term used for plant compounds that have two or more "phenol" (C6H5OH) groups. It's a category that includes a huge number of compounds, some of which are known to be beneficial to health due to their antioxidant and anti-cancer properties.

Chrysin is one of a class of polyphenols known as "flavonoids" – which are often called "bioflavonoids" when they occur in foods or supplements. Other, well-known flavonoids include quercetin, and epigallocatechin-3-gallate (EGCG, found in green tea).
Chrysin is one of a number of related plant compounds that have been investigated for therapeutic uses against diseases such as cancer.
Chrysin & Bodybuilding: Does it Inhibit Aromatase?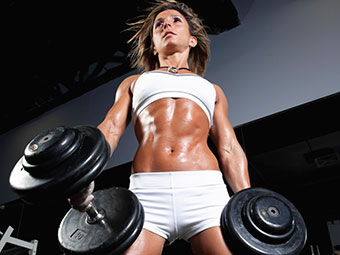 Yes…and no. This requires a bit of explanation. Bear with me… 🙂
Aromatase inhibitors were not originally developed for men trying to increase testosterone.
They were developed as chemotherapeutic agents for breast cancer.
The growth of many breast tumors is enhanced by estrogen; thus, controlling it suppresses tumor growth and improves survival for women suffering from the disease.
They are not suitable, however for chemoprevention, thus, the research has focused on naturally-occurring compounds in foods that may be effective at reducing the incidence of breast – and other – cancers.
Compounds found in common plant foods have been in the spotlight, as epidemiological studies have shown that consumption of vegetables and fruits is correlated with a reduced risk of cancer (along with other degenerative diseases).
To make a long story short, scientists performing in-vitro studies on various flavonoids discovered that chrysin was, in fact, a potent competitive inhibitor of human aromatase, as expressed in cell cultures, or cell-derived preparations.
If it Works, Then What's the Problem?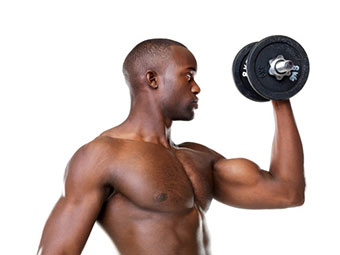 It is quite common for scientists to test compounds by performing "in-vitro"—or "test tube" experiments, using human/animal cell lines or tissue samples. If a compound looks promising, then "in-vivo" experiments will also be performed, usually in small animal models such as mice, rats, and hamsters.
This distinction between "in-vitro" and "in-vivo" experiments is a vital one. In the former, the cells or tissue samples are directly exposed to the compound in question. Thus, biochemical mechanisms can be studied directly, and the data can be extrapolated to explain how the compound works…IF it reaches the target tissues.
In-vitro studies, however, cannot always tell us if a compound will "work" if ingested. They can't tell us what an effective dose is, for one thing.
A bigger issue is that that the compound is not exposed to stomach acid, digestive enzymes, active transport, "first pass" metabolism in the liver, or other physiological processes that occur with oral administration – all of which can affect it long before the target tissues ever "see" it.
In other words, when the compound is consumed, it may not get to the target tissues in its active form, or in a large enough concentration to have a measurable effect. It may even pass, unabsorbed, through the gut and be excreted.
This Natural Aromatase Inhibitor Works In-Vitro
In a nutshell, this is the problem with chrysin. It works great in-vitro.
Oral administration is, however, a different story.
The potential utility of dietary polyphenols in chemoprevention of cancer, cardiovascular disease, and other diseases has eagerly been pursued (Middleton et al., 2000; Yang et al., 2001; Havsteen,2002; Pervaiz, 2003).

Promising biological effects have been revealed in cell culture studies. However, when studies have been extended to the in vivo situation, in particular, in humans, using moderate, clinically relevant doses, this promise has not been fulfilled. This is clearly due to very low oral bioavailability, as has been shown in clinical studies of some of the more prominent polyphenols, for example, chrysin (5,7-dihydroxyflavone) (Walle et al., 2001)…
Needless to state, supplement companies ran with the initial in-vitro data. Very few stopped to question if this data could be translated to an oral dose in humans.
There are a few diehards who insist that chrysin may be more effective when co-administered with Bioperine®, an extract of black pepper that has been shown to improve the absorption of certain nutrients taken with it.
This has not been proven, however, and experience (along with more effective supplements) has relegated chrysin to the fringes of the bodybuilding world.
The Botton Line on Chrysin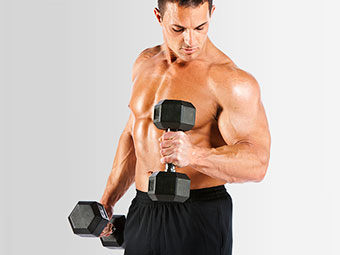 The moral of the story is that studies are important when it comes to evaluating a supplement…but the nature of the study also needs to be taken into account.
Not all studies are of equal worth when it comes to determining how effective a compound will be when taken orally. As always, the devil lies in the details—and these should be examined carefully before putting your money, and your hopes, on a supplement.
Here's a brief sampling of products that contain chrysin…

Medspan Labs' Sustanol, Hi-Tech's Estrogenex, Met-Rx's Test Sterol 1650, IDS' Bulk Tabs, Goliath Labs' Tribuloid, Ultimate Nutrition's TestosteroGROW 2 HP, Schwartz's Anti-Aromatization Formula, and Performance Research's 1-Ny Test.
Other Natural Aromatase Inhibitors
Because of the side effects associated with long term use of pharmaceutical aromatase inhibitors for breast cancer treatment, there is increased interest in natural aromatase inhibitors.
In fact, according to this study…
"…282 natural product compounds had been reported to be tested for aromatase inhibition in the literature, with 125 flavonoids, 36 terpenoids, 19 peptides, 18 lignans, 16 xanthones, 15 fatty acids, 10 alkaloids, and 43 miscellaneous compounds having been evaluated."
For a full list, click here!
One supplement that has shown some promise in suppressing aromatase is resveratrol, a red wine polyphenol. Other studies used tested a grape seed extract, which also appears to inhibit aromatase.