Win $100 Worth of iSatori Supplements!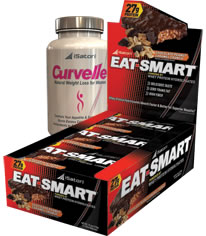 It doesn't get much better than "free supplements" – except maybe "free supplements" with "no strings attached."
And that's exactly what we're offering here at UltimateFatBurner.com!
From now through June 7, 2013, you can sign up to win $100 worth of free supplements from iSatori. iSatori has a great line of fat loss, muscle-building and energy products, that you can use to enhance the results of your fitness program.
Not satisfied with a single entry in the contest? You can increase your chances of winning by sharing it with your friends on FaceBook, Google's Plus 1, or Twitter! The more you refer, the more chances to win!
So go crazy!
Here's the sign up page. There's no need to buy anything (since we don't sell any products, this is sort of a "duhhhh" statement, but what the heck…). All we need is a name and valid e-mail address, and you're in!
Good Luck!!!