Christian Finn's Muscle Evo: A Science-Based Weight Training Program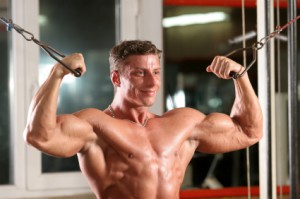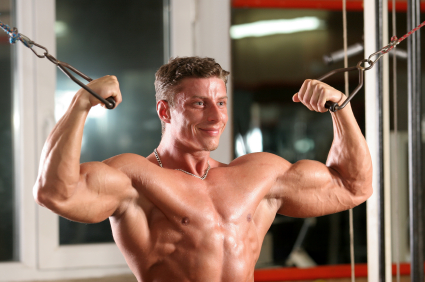 Christian Finn is one of the good guys.
He's a results-focused trainer with a master's degree in exercise science and the founder of the superb "The Facts about Fitness." In an online world where anyone with greater than 17-inch biceps and less than 10% bodyfat can claim to be a "muscle building" guru, he's the real deal.
And what we really like about his stuff is that it is evidence based.
That's refreshing, since many popular programs have more basis in anecdote than actual clinical data.
It also means that for you, you don't have to worry wasting your time with a program that may or may not have a solid foundation in science. No foundation in science very likely means less than optimal gains.
If you are going to put in the time and the effort, you may as well reap all the benefits.
For this reason, we're pretty excited that Christian has launched a brand new program called "Muscle Evo."  It's a solid program that anyone can benefit from… and yes, I am going to try it myself.
Before I say anymore, I'll let Christian tell you about the the Muscle Evo program in his own words…
Muscle Evo is a complete science-based system of training that anyone can use to burn fat, build muscle and get strong. It will take you all the way from weak and skinny to jacked and powerful.

The "evo" is short for evolution. That's because Muscle Evo is probably not a radical departure from other training programs you've tried in the past.

You're still going to be lifting weights 3 or 4 times a week for around 45-60 minutes. There are no stupid gimmicks, exaggerated claims or false promises.

But where Muscle Evo does differ is that all the "thinking" has been done for you. All you need to do is get in the gym and actually do it.

It's a system of training that takes the guesswork out of what to do from week to week. With Muscle Evo, everything is so precise and individualized that you'll always walk into the gym knowing exactly what to do. You'll be right where you need to be every day, every week and every month.

You might have heard about things like progressive overload, deloads and how important they are for building muscle. But if you're not sure exactly HOW to incorporate this stuff into your training, Muscle Evo does it all for you.

There are no complicated 100-page manuals to read, or a bunch of "special bonus reports" that you download but never look at. It's so simple that you just plug in your numbers using the spreadsheet provided and away you go.

Here's what you get with Muscle Evo…

1. The Muscle Evo Manual

The Muscle Evo manual explains why the program works so well for building size and strength, as well as answering the most common questions people have.

There are links to video demonstrations of each exercise, simple but effective instructions on how to set up your diet for fat loss or muscle growth, as well as a calorie cycling protocol that Muscle Evo users are using to build muscle with little or no fat gain. It's short (22 pages), there's no waffle and it gets straight to the point.

2. The Muscle Evo Spreadsheet

The spreadsheet makes it easy to work out how much weight you should be lifting in each of the four compound lifts that form the basis of the Muscle Evo system. It's easy to use and works with any incremental increase inload, even microloading using Plate Mates.

3. Arm Specialization Protocol

Muscle Evo now comes with an Arm Specialization Protocol, designed with the sole intention of adding some serious mass to your biceps and triceps.

4. The Top Supplements I Use and Recommend for Building Muscle and Burning Fat

If you're confused about the whole supplement thing, Muscle Evo comes with a special report entitled The Top Supplements I Use and Recommend for Building Muscle and Burning Fat. Inside, I explain which supplements are worth using, and how to take them for best results.

5. Printable Workout Logs

Training logs are invaluable way to monitor your progress. I consider them one of the single most important tools for getting the most from your workouts. The exact exercises, sets, and reps are all laid out for you, removing any confusion and guesswork.
The program is available at http://muscleevo.com. At less than $20, it's a steal. Whether you are relatively new to weight training and body building or you're a seasoned gym rat looking to "shake" up your training a bit, this is the program for you.
Highly recommended! Learn more at MuscleEvo.com.