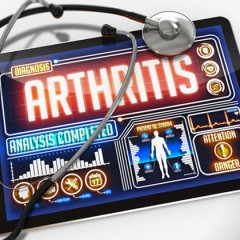 Looking for natural arthritis remedies? Then chondroitin is definitely worth a look. For certain types of arthritis, it has been demonstrated to work due to its anti-inflammatory and pain relieving effects. Click here to read more about chondroitin!
Read More
What is MSM (Methyl Sulfonyl Methane)? MSM, or methyl sulfonyl methane, is a naturally occurring compound that is present in plants and animals. It is a form of sulfur that is reputed to have significant anti-inflammatory and antioxidant properties. Whole fruits, vegetables, grains and milk are all dietary sources of methyl sulfonyl methane. MSM is also available in supplement form. It is widely used by athletes looking to add...
Read More
Hydrolyzed gelatin is also known as hydrolyzed collagen protein or HCP. It is derived from the building blocks of connective tissue. Hydrolyzed gelatin has been broken down by enzymes so that it can be more easily digested when used in dietary supplements and foods. It is easier for the body to absorb the amino acid components of proteins that have already been broken down (hydrolyzed). As a supplement, hydrolyzed gelatin is used to...
Read More
Glucosamine is a natural building block of bone cartilage that is formed by the combination of glucose and an amino acid. It is part of a larger molecule known as glycoprotein that builds and repairs cartilage. Glucosamine also helps to lubricate joints by stimulating the production of the synovial fluid that keeps them supple. In addition, it contains pain-relieving, anti-inflammatory properties that make it useful in treating...
Read More